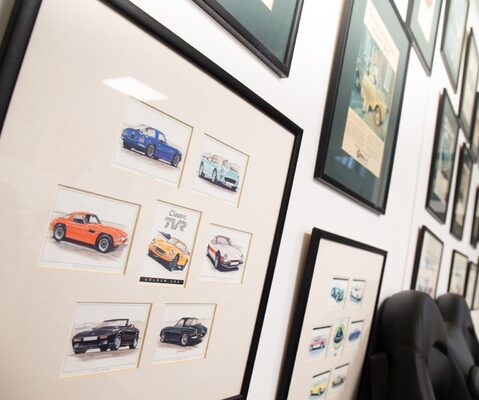 Welcome to ADG Sevenoaks, suppliers of a fine range of sports and prestige pre-owned cars produced by many notable marques.
Based on a passion for performance, we strive for perfection in everything that we do. Formed by Alistair Grist in the summer of 2001, ADG Sevenoaks was established at a showroom on Tubs Hill, London Road in Sevenoaks.
For small beginnings, business quickly began to thrive, thanks to our philosophy of great cars and great customer service. This success necessitated a move to larger premises and this occurred in early 2007.
Since then ADG Sevenoaks has continued to grow and go from strength to strength and during that time we are proud to have developed a reputation for the breadth and quality of our desirable used car range – and our high levels of customer service.
Our tight-knit team love cars, whether it's a supermini or a supercar we are all genuine petrolheads at ADG and we love nothing more than talking about the fine selection of vehicles we have in stock.
Our selection of pre-owned cars is diverse but we predominantly supply premium used vehicles from eminent carmakers, such as Porsche, Mercedes-Benz, Aston Martin and the aforementioned Maserati.
By focusing on a quality product and delivering excellent customer service, we have carved a niche for ourselves in the used car market. Over the years, we have developed into one of the UK's most successful independent dealerships. In particular, we are noted for supplying previously owned Maserati models. In fact, we have satisfied more than 600 customers by providing them with models from the luxury Italian vehicle manufacturer, including the Ghibli and GranTurismo S.
Each of our pre-owned cars has been hand-selected by us so that our valued customers can enjoy the best possible motoring experience, and at a competitive price.
We pride ourselves that each vehicle we sell is prepared to the highest standards and we are committed to delivering an informed and personal service, every single time. We look forward to welcoming you.